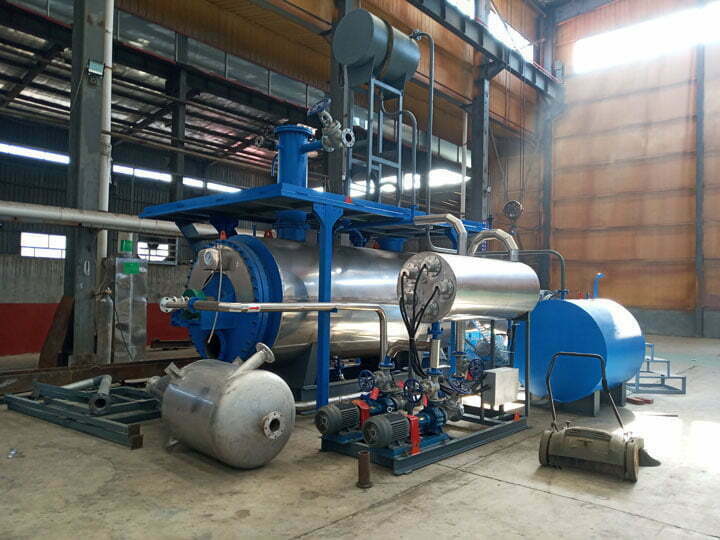 Company Profile
As the leading manufacturer and supplier for fish meal production machinery, Shuliy machinery has been well-known at home and abroad in recent 10 years. We located in the Zhengzhou city, Henan province of China, which is a city with rapid economic development. We are a professional company specialized in providing complete sets of equipment for making fishmeal and fish oil, and providing the best solutions and schemes for setting the fishmeal production plants.
Our Profession and Strength
We have many years of experience in equipment development, manufacturing, installation and commissioning. With a professional technical research and development team, and the introduction of advanced production technology from ATLAS in Europe, combined with years of customer cooperation experience, we have successfully developed a series of fish meal and fish oil production lines of various specifications and processing capabilities.
Our daily production capacity of fish meal production lines ranges from 1 ton to 600 tons. Our mainframes in a range of fishmeal processing equipment, including fish cuter, fish cooker, fish meal grinder, fishmeal dryer and chiller, concentrating equipment, onboard fishmeal plant, fish oil centrifuge, etc. And these machines are the industry leader in performance, quality and operational stability.
Our One-stop Service
We can tailor the best fish meal or fish oil production solutions for our customers according to the actual situation and needs of different countries and different customers. This includes project planning, site design, production line equipment configuration, optimization of equipment performance or cost-saving optimization.
In addition to planning fishmeal and fish oil production projects, we are also responsible for the installation and commissioning of the entire line of equipment to ensure that the entire production line matches the needs of the customer and is in optimal working order. Therefore, regardless of investors with or without experience, we can quickly help our clients achieve fruitful results in the industry with professional knowledge and services.
Our Hot-sale Markets Recently
At present, our fishmeal processing equipment has been exported to Southeast Asia, the Middle East, Africa, South America and other countries, including Vietnam, India, Thailand, Pakistan, Myanmar, the Philippines, Indonesia, the Middle East countries of Oman, African countries Egypt, Morocco, Tunisia, Mauritania, Senegal, South Africa, etc., as well as South American countries Chile, Peru, Mexico and Suriname and more than 40 countries and regions.
Fish processing line
This set of fishmeal production equipment has the features of easy operation, high efficiency, and environmental protection.

Fish meal production line Fish meal is a kind of nutritious materials that can be further processed for making animal feed, such as cat and dog

[…]
Honorary Certificates
With more than 10 years of machinery manufacturing and suppling experience, Shuliy fishmeal machine has set a benchmark for the entire fishmeal production industry. As the leading fish meal making machine manufacturer, we have passed a series of representative certificates, such as SGS, ISO, TÜV, CE, BV and so on. And we also have been rated as "Contract-honoring and Promise-keeping Enterprise" and "Advanced Production Safety Enterprise" in our city.
Service and Technical Support
Our professional team including sales consultants, technicians will support you with comprehensive machine details(like parameters, instruction manual, working video and quotations), investment feasibility analysis and solutions, including the patient pre-sales inquiries and answers, technical supporting and textual data providing, responsible after-sales service.
Installation and Training
For the large whole set of equipment, such as fish meal production line, we can not only help you design your working site and machine models based on your production yield but also can dispatch professional workers and engineers to the customer's country to guide the installation and commissioning of the fish meal machine, and provide free guidance on the use and maintenance of the machine.